We are excited to announce we will be reopening on June 1st 2020. Please call to reschedule your appointments. We are looking forward to seeing you again!
Your safety and our employees safety is our greatest concern and we want you to know that our office disinfection procedures are above the recommendations of the CDC, and OSHA. We have added to our already extensive infection control program. Our office is chemically fogged between patients to kill aerosol bacteria and viruses using an EPA registered product that is safe immeditely after fogging. We are using air purifiers through out the office. We have also added a UVC light that is used in hospital settings to eliminate all pathogens. So please be assured that we are doing eveyrthing possible to keep everyone safe.
Looking forward to seeing you again.
Welcome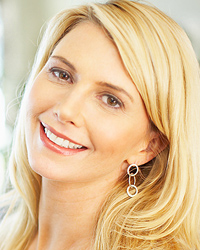 Our doors are always open to new patients who are ready to receive the best in dental care. With our array of dental services, it's no surprise we are regularly expanding our family of patients. We are skilled at treating patients from all dental backgrounds and make every effort to ensure your appointment is as comfortable as possible. We provide superior care to get you onto the path of improved dental health.
---
592 Route 22 Suite 1A • Pawling, NY 12564
ph. (845) 855-3600 (text capable)• fax. (845) 855-4501